How to check JIO Data Balance: JIO is the leading cellular Network Service that provides high-speed internet across India. You can check your JIO data balance by using the three methods.
How to check JIO Data Balance
The method I – IVR Calling 
Make a missed call to 1299 using your mobile number to know your data balance via SMS. 
By using the USSD response also you can know the JIO data balance by dialing *333#.
You can also receive an SMS reply which consists of your data by sending an SMS to 'MBAL' to 55333.
Method II – Using MyJio App
Firstly, you need to download the MyJio application in your mobile phone.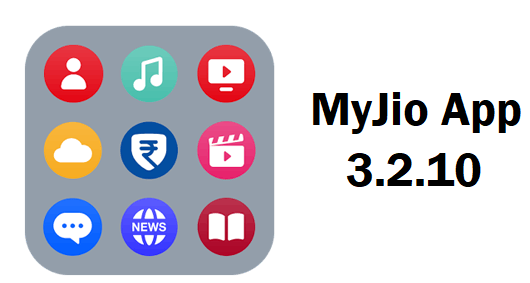 So, go to the Google play store in your mobile phone and search for the MyJio app. Now as soon as you find the MyJio app download the application and install it on your mobile phone from the below link
As soon as you open your MyJio application on your phone it will automatically take your Jio number to log into your account.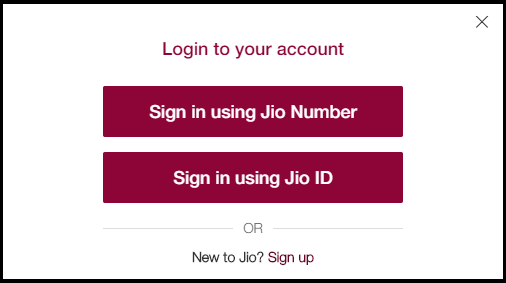 The data balance and the calling plan will be seen next to your remaining data balance on the home screen.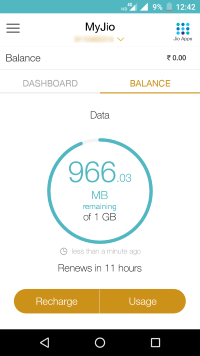 Tap on the Check Usage button to know about the usage. 
Every time when you disconnect the mobile data you will receive the SMS about the data used by you. 
Method III – Using Jio.com
Firstly, from the web browser visit the Jio.com and then click on the sign in button.
Then enter your mobile number, and then the OTP will be generated and will be sending to your mobile number.  
Then, you need to log in to the Jio.com by using the One Time Password (OTP) provided to you. 
Enter the OTP provided to you and then click on the submit button.
Your daily and the weekly usage can also be seen by clicking on the 'Usage' which will be available in the 'Summary' tab.
By clicking on the usage details you can also check the Data, Wi-Fi, and the Calls.
Conclusion:
We hope this information will help full for you. For checking the data usage in the Jio carrier in application. Jio application gives the accurate information about the data usage when you start the session. You can check the complete data usage of the session after one hour it will be updated in the Jio application. You will receive the notification through SMS when the data usage half of completed through Jio network to intimate the Jio User. Please share the article with your friends and family to know the information about data usage of Jio Balance.