Whenever you purchased a new Alexa the first and foremost thing that you have to do is to connect home Wi-Fi to Alexa to access it, without a Wi-Fi connection users can't use Alexa because an internet connection makes a path to reach your requirement to it.
If you're changed from one place to another or want to change the Wi-Fi connection and going to establish a new connection then need to follow the basic method to change the Wi-Fi connection. Alexa worked with help of amazon cloud so it is necessary to make a Wi-Fi connection to place information to the cloud whatever users were requested. If you're going to connect a new Alexa device for the first time then make a connection between Alexa on an amazon echo smart speaker. Users can connect the Alexa with and without the Alexa app.
How to connect Alexa to Wi-Fi connection with using the Alexa app
While installing and using an amazon Alexa app be care full because there are lots of fake apps which are represented with the name of amazon Alexa, find the official one, and use it. To connect the Alexa with the Wi-Fi connection using an app need to follow few steps, to connect the Alexa to a new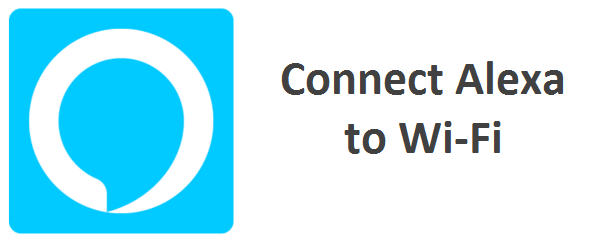 connection using an app need to follow few steps,
users have to download and install the Amazon Alexa app from the play store or from the apple store on a mobile or tablet to make a connection. After installation connects the amazon Alexa app to Alexa, open the Amazon Alexa app, and access it for further purpose.
In the right corner of the bottom of the screen, user can find the device option and click on it to find the echo and Alexa option.
Tap on echo and Alexa.
Then find the device name which you want to connect to your home network, if you can't find your device again go to the device option and refresh it to reload the available devices, and then select all devices to find your device id or user name.
In device settings, users can find the Wi-Fi network option in it tap on the change option.
And then there is a popup which is related to set the options, tap on no option.
After that, place your Alexa device in a adjust mode to connect the new one and press the next button (continues button). Based on Alexa devices the user has to press the button for further access.
Choose your device and select the Wi-Fi connection that you want to make a connection.
give your Wi-Fi password code to it.
Finally, make a connection between Alexa and Wi-Fi will be established after few seconds.
How to connect Alexa to a new Wi-Fi network without using the Alexa app
Connecting the Alexa to Wi-Fi without an Alexa app is one of the easiest methods without installation app users can connect to Wi-Fi without any issues. Whenever the user wants to connect the new Wi-Fi network to Alexa needs to visit the Alexa. Amazon. Com on a browser. Follow these basic steps to connect the Wi-Fi to Alexa without Alexa app,
Open the Alexa.amazon.com page in any browser (in safari, google chrome, Firefox).
Create an Amazon account with the help of a user name and password, if you already have an account then entered the user name and password to open your Alexa amazon account.
Then tap on settings and select set up a new Alexa amazon device option.
In choosing a device to set up option, based on Alexa device type select options like Echo, Echo Dot, Echo Dot Kis Edition.
And then Tap on the continuous option.
Connect the Alexa device to the power source to provide the power.
Then the ring light will be changed into orange color within few seconds, if you don't see an orange light after giving a power source then press the action button for six minutes to turn on the light and select the continues option.
Make a connection between Alexa and Wi-Fi with a selected name and also make a connection establish in mobile, tablet, computer, and in mac based on your comfort and availability.
Again, go to the browser, in echo setup tap on continue.
Choose the WI-FI network for Alexa.
Give your network name and password in the Wi-Fi selection to make the connection.
Finally, the connection between Alexa and Wi-Fi will be established within few seconds.
Conclusion
Nowadays using amazon Alexa helps to find the things and information which you want to know. Alexa makes life better when they have a busy life schedule, it is one of the latest innovations which gives the best service. To run Alexa only we need is a Wi-Fi connection to access Amazon Alexa.